In taking a final look at my list of 2011 albums, it is clear that there is a huge gap between the top ten and the bottom ten. The foot of the table is filled with bands and artists I used to love, and who I'd have hoped would have something to say about the tumultuous world we live in today. The truth is, many of them did contribute such pearls of artistic wisdom, but a long, long time ago. It's twenty-five years since
Metallica
gave us
Master of Puppets
, twenty-six since
Skinny Puppy
dissected Reaganism
, twenty-one since
Deicide
first
killed God
. Combinations of wealth, age, the industry treadmill and general social reaction have rendered these once vital acts almost entirely lifeless.
At the top, there are the people who have in some way got to grips with the current state of play, or - more appropriately - state of war. There are the
Tom Morello
s, the
Arch Enemy
s and the
Machine Head
s - relatively old hands who had a radical understanding of society long before the 2008 financial crash. But there are also the beginnings of a younger layer, who now find themselves talking about their generation and their generally precarious lifestyles, in a way that tends towards expressing potentially revolutionary urges and inclinations. 2012 will surely see such people become even more prominent, as those radicalised by the cataclysmic events unfolding around the globe start to find their voice.
So, without further ado, here is my list of hits and shits:
With the musical engine room of his Street Sweeper Social Club becoming 'The Freedom Fighters Orchestra' for this record, The Nightwatchman feels like a fully-rounded project for the first time. And it's clear that the beginnings of large-scale worldwide rebellion have had a big effect on Morello's songwriting, with every song emphasising the urgency that
It Begins Tonight
, and it is us ('the 99%' - as the Wall Street occupiers have it) against them (the banksters, big business, and their political lackeys). Conservatives and metal snobs will hate it, of course. But those who newly have "a mission of our own" might just love it. And that - of course - is the point.
Download:
It Begins Tonigh
t,
Save The Hammer For The Man
,
World Wide Rebel Songs
"From the alleys of Harare/To tenements of London town/Where there's voices raised and barricades/Believe me man I'm down/Tyrants, bloodsuckers and bank men/Got us picking through the crumbs/Raise your voices all together/Motherfucker here we come"
Lead vocalist and lyricist Jonny 'Itch' Fox's great strength is his ability to set radical ideas to a form of poetry that will instantly connect with the dispossessed and disenfranchised, whether they are students of literature or have never read anything more wordy than a tabloid. His is a precious talent, and he is ably assisted by five genuinely artistic musicians. This is music that could energise you; that could make you feel angry and amazingly happy to be alive all at the same time. I'm impatient to see where The King Blues will go next, but a lot of that depends on what happens in workplaces and on the streets, when the fucking angry of the earth make our next move.
Download:
We Are Fucking Angry
,
Set The World On Fire
,
I Want You
"I wake up in the morning and take big pharma lozenges/Swallowing the juice of Israeli blood oranges/Then I sit down and read the newspaper/It tells me the enemy and lets me know the saviour/This week's flavour is asylum seekers/As I lace up my bloodstained sneakers/I turn on the television what have I got?/The war rages on and it's only eight o'clock."
Somehow I'd never heard of this lot before, but the hugely influential band is actually older than I am! Still, this is only their third album! Like Killing Joke with even more...everything! It is a sonic mass indeed, both in terms of the colossal heaviness and the communal 'spirituality' of the whole experience. Exquisite riffing multiplied by the best poetry I've heard all year. Awesome!
Download:
Days, God Of The Grain, The One
"I see my enemies/And I know the way, the way I will defeat them/And in such days as these/I see the circle turning to completion"
Call it 'troubacore', call it 'riot folk', call it whatever you will. Manchester's Al Baker and compadres have perfected the knack of spinning rousing yarns which could make you want to change the world. Or make you want to change the world even more, if you're already of a rebel persuasion.
Download:
Thank God I'm An Atheist
,
The Minstrel Boy
,
The Psychopomp Romp (Charon's Wager)
"You can talk to me if you need to know there's someone there/I'll sing you a love song the way you'd say a prayer/But nothing lasts forever/Only love and rage can set it right/Everybody dies and maybe that's alright"
Another new band for me, and what a discovery! Imagine dark new romantic sounds, just with much better singing and stunning lyrics. Harry McVeigh specialises in bringing out the poetry in the everyday, with a style unique amongst contemporary writers - musicians or not. Their performance at Reading festival was a highlight of the season.
Download:
Is Love
,
Bigger Than Us
,
Turn The Bells
"She stares into the mirror/Youth fading with the sun/The hollows in her face/Like wishing wells/Scarlet as a papercut/And jewelled as the Orion/She'd never worn that jewellery as a girl"
With
A Rose for the Apocalypse
, Draconian have stunned me. Have they succeeded in showing how doom can be relevant again? While previous albums might have mused on the agonising death of a lover, this one explicitly reflects on the agonising death of a civilisation. This opens a whole new Pandora's box of possibilities for musical composition, and of course, as they live in such a dying civilisation, the musicians are likely to be 'feeling it' so much more.
Download:
End of the Rope
,
Dead World Assembly
,
The Quiet Storm
"
Yes, a storm is certainly coming...feel the surge!/Rapidly we reach for clenched hands to save us/And we see ourselves for the first time/As the ones we truly are
"
Khaos Legions
comes quite close to successfully interpreting this "new age of struggle". At certain times, it approaches perfection, and could be a superb soundtrack for Tahrir Square demonstrations or garment workers combating police on Sri Lankan picket lines. At others, it sounds samey, and recycles some of the band's less than glorious moments. I think Arch Enemy are yet to come up with their defining album, but then Gossow and company should find plenty of inspiration in the months and years ahead.
Download:
Yesterday is Dead and Gone
,
Under Black Flags We March
,
Through The Eyes Of A Raven
"Rattling the chains/Shaking the cage/Heed our war cry/Let there be no doubt/We want out/This is reckoning day"
8. Cosmo - Picket Line Party
Like some anarchist Eric Idle, Cosmo mixes humour with firebrand lyrics, acoustic singalongs and kazoos. Lots and lots of kazoos. Perfect for that party at the picket line, the occupation, the social centre, or wherever.
Strike! Occupy! Resist!
seems like the theme tune of 2011 and even more so 2012.
Download:
Strike! Occupy! Resist!
,
The Notorious Clench of Professional Brits
,
Music Hall War!!
"Strike, occupy, resist! Strike, occupy, resist! Don't follow leaders - they just take the piss! Strike, occupy, resist!"
The limitations of this album are the limitations of the entertainment industry as a whole. Lupe Fiasco is political activist who is searching for a perspective on the troubles of the world, and is dedicated to shedding a little light on the gloom using his artistic talent. At every turn, he finds himself frustrated by the whims of the giant corporations in charge of the industry, and every song seems to be a personal struggle between him and the company. The Occupy movement heralds the coming of a time when people will look for answers in the culture they consume, and hopefully Lupe will emerge from the midst of the battle reinvigorated and even more enthusiastic than ever.
Download:
Words I Never Said
,
State Run Radio
,
All Black Everything
"Complain about the gloom but when d'you pick a broom up?/Just listening to Pac ain't gone make it stop/A rebel in your thoughts ain't gon make it halt/If you don't become an actor you'll never be a factor"
Album closer
Who We Are
could hardly be a better anthem for the Occupiers that Flynn dedicated it to, complete with its militaristic beginning, children's choir interludes, and declarations that: "We are the young and young at heart/The strong and the brave that are destined to start/We are the change the world needs to see/Look in our eyes and see our belief". How appropriate that
Unto The Locust
was released in the same week that Zuccotti Park was renamed Liberty, and how appropriate that Flynn's indefatigable spirit has been shown by those defying police bullets and brutality in his home city.
Download:
Be Still and Know
,
Darkness Within
,
Who We Are
"We are the savage meant to be brought to justice/To be thrown in jail and left to rot/We are the other American Dream/Whose characters fight for their lives"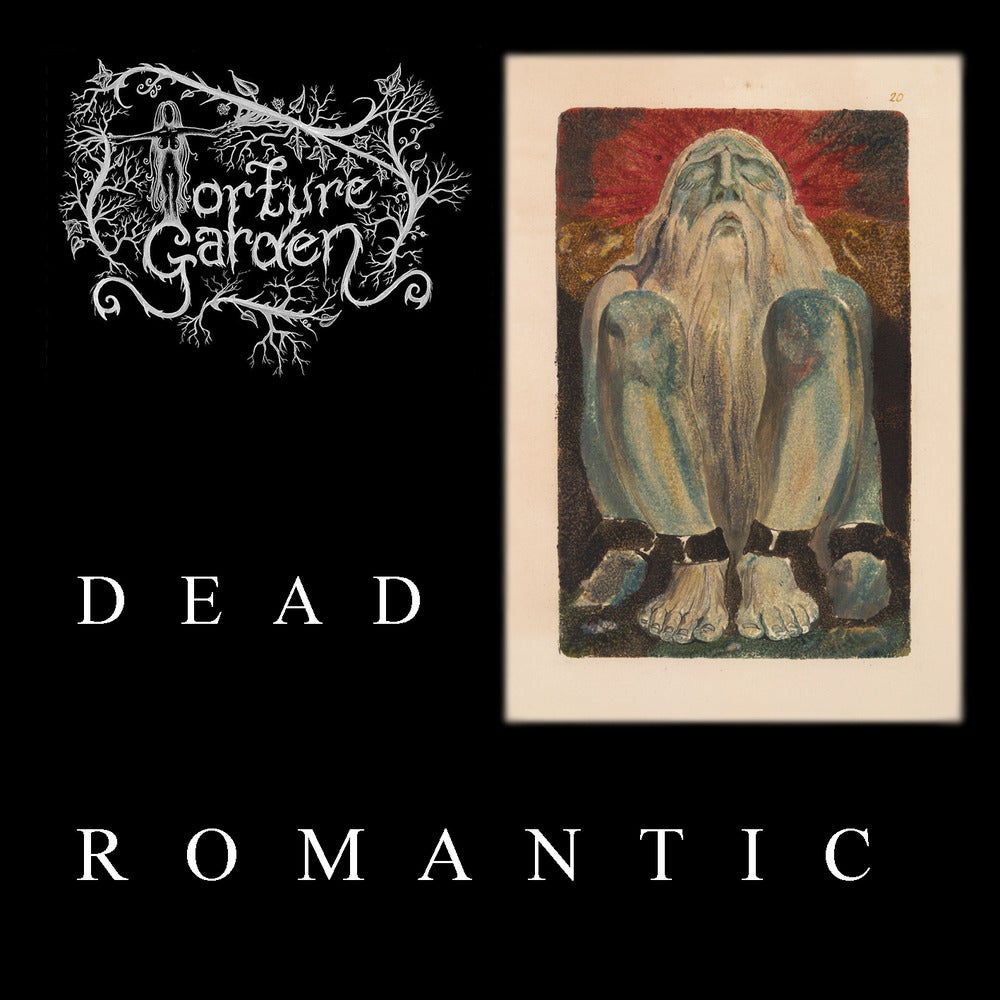 Of course, my band made the best album of 2011 really
Anathema - Falling Deeper
The hidden soaringness of old songs is brought out by the expert musicianship which goes into Anathema. Could they write anything as good as this from scratch these days? Sadly, I doubt it.
Panopticon - Social Disservices
Think howling, desolate songs about institutionalised child abuse aren't your bag? Think again if you want to hear perhaps the most 'extreme' album of the year, from a prodigiously talented one man band.
Empire has described
Hyperreal
as "a protest album for the Google generation", and I hope it finds its way into riots, squat parties and the iPhones of hactivists. I doubt it will though, as the kids don't listen to techno anymore; it's more about that dubstep thing. Now if 2011 could just have been 1995, ATR would be the biggest band in the world at the moment.
Asian Dub Foundation - A History Of Now
A welcome return to form for ADF, just when we need them most.
Alternative 4 - The Brink
Perhaps Duncan Patterson's best and most inventive work since his Anathema days. Minimalistically simple, but eerie and melancholic. And my brother played on the same gig as him!
Lowkey - Soundtrack to the Struggle
It was a long time coming, but in the end it was worth the wait. Perhaps it is a few songs too long, but the rest are well worth their surprising chart success (which would have been number one with any airplay whatsoever). Listen to Dear England for just about the best London riots analysis you will ever hear.
Radiohead - The King Of Limbs
An often beautiful album from the kings of glum bleeping. They need to stop making Amnesiac now though.
I could tell you
The Poisoning
sounds fresh. I could tell you it sounds 100% heartfelt. I could tell you that much of it is excellent politics. But perhaps the most important thing I could say about this EP is it is that it's by the MC Greater Manchester Police doesn't want you to hear. If you're anything like me, that's about the best recommendation going.
Morbid Angel - Illud Divinum Insanus
Too extreme? Nah, no such thing in the current circumstances; they need to get even more radikult! Too different for the sake of it? Possibly, on a couple of tracks. But Morbid Angel have sensed that business as usual just won't cut it any more, and old bands have to change if they are to remain relevant. Quite directionless, but a brave effort nonetheless.
Brett Anderson - Black Rainbows
Definitely Brett's best solo album - even though that's not saying too much as the others have been very patchy. But I sense he'll never reach the heights again without Bernard Butler. So...new Suede album?
There's no doubting that the music of
Volcanic Sunlight
is hugely listenable, but I can't remember a single amazing lyric after five listens, and Williams needs to be far more than a pop star (let's face it, he's still never going to chart high, no matter how danceable he gets).
Blackfield - Welcome to My DNA
My first exposure to this Steven Wilson side project. I'd say this is a lot more engaging than his 2011 solo release, albeit in a very similar style.
There's no doubt, Sepultura knew their fanbase couldn't stand another
Dante XXI
or
A-Lex
, and Derrick Green wanted to convey...something, so they gave their all in a strenuous effort to produce another Seps classic. This isn't quite it, but they're on the right track, and the furious pace of political events may yet inspire Green et al to Chaos A.D.
-esque heights.
Verbal Terrorists - The War On Terra
A fine debut from Newcastle's finest hip-hop crew. A full review is coming in a couple of weeks.
Despite what the Beavis and Butthead crowd might say, I reckon this is The Haunted's most powerful album so far. The Bjorler brothers have finally conjured enough light and shade to press home the full weight of their heaviness, while Peter Dolving is what he is - a man clinging onto the edge.
Max leads on yet another half-assed album. Unless the new Soulfly is as immense as I'm hearing - and with everything going on in the world it could be - he should hang up his mic.
Solstafir - Svartir Sandar
I've no idea what this lot are going on about, but it's intense. Pretty...pretty...pretty intense.
A potboiler of album by ohGr's standards, but still way better than the new Skinny Puppy.
Eddie Vedder - Ukulele Songs
Something sweetly tuneful and wistfully melancholic from Vedder, which is far better than recent Pearl Jam.
Foo Fighters - Wasting Light
It's difficult to tell whether I actually like some of these songs, or I've merely had my defences overwhelmed by the Kerrang infinite repeat playlist. If I do like them, it's only like I enjoy the smell of reasonably good coffee, and not like I'd enjoy having ecstatic sex the morning after the revolution.
Vallenfyre - A Fragile King
Finally, a supergroup which actually works as a cohesive unit! I heard this too late to properly review it, but fans of Paradise Lost, My Dying Bride and At The Gates would do well to check this out.
A solid if unexceptional debut from Wino's new project.
Dropkick Murphys - Going Out In Style
I'm quite new to this brand of pseudo-Irish punk, but I quite like it, and I really like the way the band dedicated Take 'em Down to the Wisconsin government workers back in February.
A very nice drop of rancid filth from the artists formerly known as Gorerotted.
Die Apokalyptischen Reiter - Moral & Wahnsinn
Decent but generally uninspired effort from the band that blew me away at Bloodstock '09. Such a shame, as many of their older songs predicted the struggles which have shook the world this year.
Wolves In The Throne Room - Celestial Lineage
And we leave the throne room to resume a rural retreat, as conflicts build in the towns and cities. Meanwhile, saliva drips from lupine lips.
Technical talent is again wasted on a sullen and withdrawn album from this once experimental group.
Red Hot Chili Peppers - I'm With You
Certainly an improvement on their dire pre-hiatus album. There's a bit more energy and thought gone into it. That's all though.
Sarah Jezebel Deva - The Corruption of Mercy
A decent but unspectacular release from a woman who continues to show far more vocal talent than songwriting inspiration. Excellent cover of Zombie by The Cranberries though.
Dancey and funkadelic guitar pop, but they had to pull more than this out of the bag after a long break.
Devin Townsend Project - Ghost
Devin Townsend? Easy listening? Me enjoying it? For the most part...yes!
Steven Wilson - Grace For Drowning
There's moments of technical brilliance, of course, but Steven sounds far too stuck in his own little world to make a memorable album these days.
Social Distortion - Hard Times and Nursery Rhymes
For decades, Social D have been penning 'I will survive' anthems for beautiful working class losers. Now the time is coming when we won't be able to survive on our own any more, and until 'I will survive' becomes 'we shall overcome', they will continue to sound way past their best.
Ulver - The Wars Of The Roses
Ulver seemed to have jumped the shark with this album. All their experimentation has been watered down into the lamest atmospherics, with little to nothing in the way of actual songs. Dreary isn't the word.
Korn - The Path Of Totality
You can't blame them for trying - after all they have been so innovative in the past - but this shotgun marriage of metal and dubstep only occasionally works here.
Very dull. Only their strange rendering of the Cock Robin nursery rhyme lifts this above KMFDM-by-numbers.
Devin Townsend Project - Deconstruction
'Mad as a box of frogs' it may be, but The Great Masturbator aside, there is little here to rival Strapping Young Lad.
Jane's Addiction - The Great Escape Artist
Yet another eighties/nineties band whose originality and inspiration has bleached out to almost nothing. And only 'almost' because of the transcendent Irresistible Force.
One track on this album - the heartbreakingly beautiful What Could Have Been - is amongst the best released this year. The rest are generally pain by numbers.
A barely listenable dirge. And not in a good way. The snippets of great tunes are still there, but they are crushed by the leaden weight of the arrangements. And not in a good way.
Noisex? No, noise without the sex. Very below par effort, and far inferior to the new ohGr.
Deicide - To Hell With God
Man, this band is over. Unless they find something else they don't like, besides religion. I have it on good authority they're pleasant enough fellas though.
Lou Reed & Metallica - Lulu
Yes it's true, James Hetfield is "the table" and Metallica "actively despise you". At least I assume they do, on this evidence.
Of course, the best album of the year was actually Torture Garden's Dead Romantic. But I can't really say that, because that might come across as bias.